The J. Douglas Moler Insurance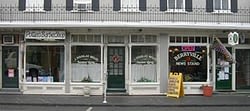 Agency in Berryville, VA has been operating as an independent insurance agency at its 5 West Main St. (Business Rt. 7) location since 1950. Originally founded as a real estate/insurance agency by Edward Berlin, its current name was established in 1965 by Doug Moler. H. Hazen Wilson, III purchased the agency in 1996, operating the business until his retirement in 2009. Larry Cushman is the current president of the J. Douglas Moler Insurance Agency, Inc.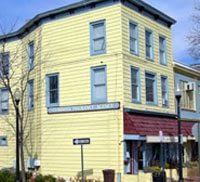 Moler Insurance, situated in Berryville, VA, has served the insurance needs of Clarke County residents for over 60 years. The Moler Agency provides virtually all types of personal and business insurance for residents and businesses in the lower Shenandoah Valley, Winchester, Clarke County, and western Loudoun County. While licensed in VA, MD, WV, and DC the Moler Agency offers customers access to insurance products in over 42 states and internationally through its affiliation with Cushman Insurance Agency, Inc. of Herndon, VA.
Our 5 West Main Street location (between the 2 lights) on business Rt. 7, in Berryville, VA affords a small town storefront welcome to all visitors. We believe in the independent approach to serving our clients needs. Access to a stable of insurance companies enables us the opportunity to "shop" the best coverage format and price for our customers. Our staff has in excess of 100 combined years of experience as licensed agents and understand the insurance needs of businesses and families of Clarke County and beyond.
The Moler Agency welcomes all visitors as well as inquiries to our office. We are confident that the service rendered by our professionals will be of the highest quality. We look forward to providing for the insurance needs of Clarke County and its surrounding communities for many years to come.
An Independent Advantage
We are Independent Agents, free to choose the best carrier for your insurance needs. We do not work for an insurance company; we work for you. We work on your side when you have a loss and follow through to see that you get fair, prompt payment and service. J. Douglas Moler Insurance Agency, Inc. represents a carefully selected group of financially strong, reputable insurance companies, therefore, we are able to offer you the best coverage at the most competitive price.
What is an Independent Insurance Agent?
When you decide to buy a car, you wouldn't purchase the first one you see. What if one day the automobile industry decided to make only one type of car, one make and one model. You wouldn't have a choice!
The same situation holds true for insurance. You need insurance to drive a car, to purchase a house, to protect your family's financial future and to run a small business. But if there was only one insurance company that offered only one type of insurance, car insurance, home insurance or businessowner policy — you wouldn't have a choice. The only solution would be going to that one company.
With an independent insurance agent, you have choices. Independent agents are not tied to any one insurance company. One of the advantages of using an independent agent is that he or she works to satisfy your needs. You are using an expert for an important financial decision.
An independent agent has several companies that he or she can approach to get you the best coverage at the best price. And your independent agent will know the companies with the most efficient claims departments to recover your losses as quickly as possible.
When you buy insurance, whether it's for your home, your car or your business, you want an advocate who will properly assess the risks you face and give you an objective analysis of the marketplace, it's up to you to make the final choice.